Hotline Nos. Awards: +91 9313034080, Conference: +91 8595350505, Exhibition: +91 8595350525
Mr Debashish Mukherjee Partner, A.T. KearneyHead, Consumer and Retail, India
Debashish Mukherjee, Partner, A.T. Kearney, Head, Consumer and Retail, India is a MBA graduate from Indian Institute of Management, Calcutta and is a qualified Mechanical Engineer from Indian Institute of Technology, Kharagpur. Debashish has extensive experience assisting leading global and Indian companies evaluate strategic decisions as well as supporting them in their operations improvement initiatives. He is focused on the Consumer Goods & Retail industries and leads the practice for India.
His areas of specialisation include growth strategy, customer insight, category management and organisation structure. He has worked in multiple countries like Asia and Middle East. Debashish has authored several thought pieces in the area of consumer behavior, winning customer propositions, organised retail sustainability in India and Omni channel.
Debashish has recently been voted as one of the hottest 40 executives under the age of 40 by Economic Times – Spencer Stuart
12:00 PM - 1:00 PM CATCHING UP WITH THE CONSUMER
Mr. ArvindVohra, Country CEO & MD, Gionee India
Mr. Manoj Gupta, Founder, Craftsvilla
Mr. Shiv Inder Singh, Managing Director, Firefox Bikes
Mr. Vikas Agarwal, General Manager-India, One Plus India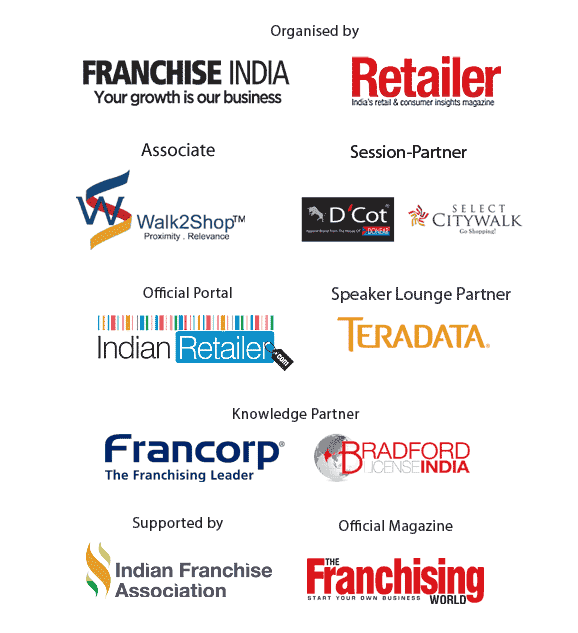 Copyright © 2017 Franchise India Holdings Ltd.
Powered by: