Hotline Nos. Awards: +91 9313034080, Conference: +91 8595350505, Exhibition: +91 8595350525
Time: 10:00 AM - 11:15 AM
Innovative eRetailer who are changing the equation and making the Retail world enter into a new phase of consumption.
Session Highlights:
What should we fear, what can we learn from them?
How the disruption is giving birth to a new-age retailing?
What to invest to keep pace with this retail disruption?
How they ideated, what they thought, what they achieved?
Mr. Rohan Bhargav, Chief Executive Officer, CashKaro.com

Rohan Bhargava is the Co-founder ofCashKaro.com, India's largestCashback & Coupons site. He heads the strategic product development & innovation and digital marketing at CashKaro. He has being instrumental in establishing Cashback as one of the best performing marketing channels for retailers in India.This can be validated as CashKaro.com..Read More




Mr. Ankit Jain, Co-Founder, AskMeGrocery

Ankit Jain, a graduate in Information Science from Hansraj College, University of Delhi and an MBA from IIT Kharagpur, is the Co-Founder of AskMe Grocery (formerly, BestAtLowest.com), India's largest online grocery marketplace (in terms of reach). In the capacity of the Founder, he has spearheaded the business operations of the company..Read More




Ms. Dimple Mirchandani,Founder & MD, Secret Dresser

Dimple Mirchandani, Founder, Holistic Nutrition, qualified in the field of Accounting and Finance (University of Manchester, UK) is a budding entrepreneur. Being an Internationally Certified Nutrition & Health Consultant from Institute For Integrative Nutrition (USA), she studied innovative coaching methods, practical lifestyle management techniques, and over 100 dietary theories from Ayurveda, gluten¬free,..Read More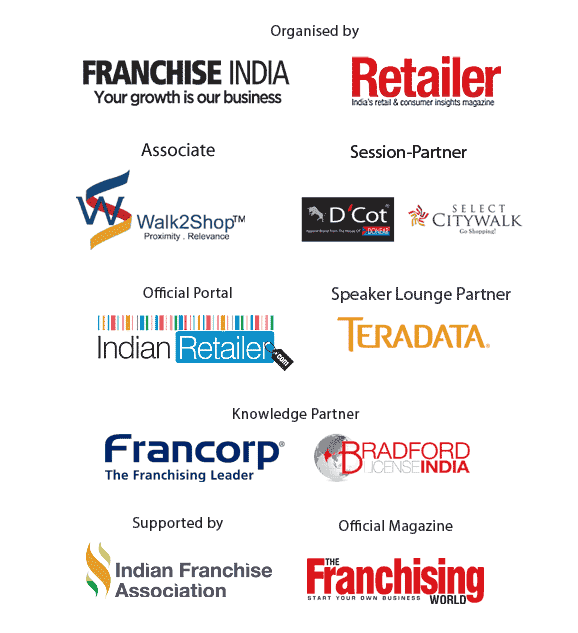 Copyright © 2017 Franchise India Holdings Ltd.
Powered by: