Hotline Nos. Awards: +91 9313034080, Conference: +91 8595350505, Exhibition: +91 8595350525
Mr. Gaurav Marya Chairman, Franchise India
"Performance in Retail or eRetail is a matter of balancing skills and aggression. Ideally, you should have both but if you don't, master one."
The pace of Retail has changed irrevocably, thanks to the mechanics of eRetail. It is passé for an organisation to survive 5 years, let alone 50 if you have a competitive advantage at one point in time; growth in Retail or eRetail isn't a one-time phenomenon anymore; rather, it can only get you so far in today's world. The real need for Retail and eRetail industry is to be constantly evolutionary-a capacity to innovate everyday, change as fast as change itself; to change before a crisis breaks or you become the primitive world. It's about creating the organisational, cultural and technological underpinnings for ongoing success and innovation. The performance in Retail or eRetail is a matter of
balancing skills and aggression. Ideally, you should have both or else master one. It is time to adapt to the new game and new rules in the dynamic world of consumerism. One would be living in a fool's world to believe people are not buying anymore, what is important is to be able to forecast what and how are they really consuming. This is what the adaption is all about. How is it going to happen in your business is the key.
Firstly, it calls for collaboration: every Retailer and eRetailer is sitting on unique opportunities that are different from their own world. There are people out there who are both ahead and down the learning curve than oneself who can maximise your great internal brains trust. Indian Retail and eRetail Congress 2016 is a platform which inspires you to think fresh and think big on one hand and would validate your Startup plans, both for your new and existing business on the other hand. Starting-up is good, but 'Starting Right' is better. In the end, whatever you implement, it is important to remember that business is a delicate balance between larger-than-life vision and real-time cash flows.
I Look forward to welcoming you at the show
Gaurav Marya
Chairman, Franchise India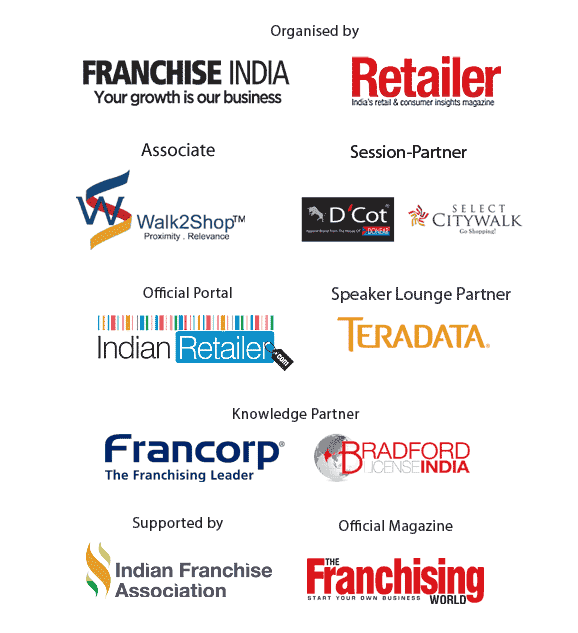 Copyright © 2017 Franchise India Holdings Ltd.
Powered by: