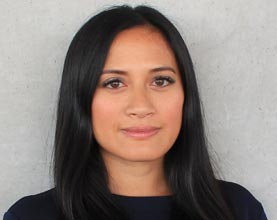 Giang Tran
Head of Payments, Rocket Internet, Germany
Giang Tran is Rocket Internet's Head of Payments since 2015. Rocket Internet incubates and invests in technology companies with proven business models. Its network of companies conducts business in a large number of countries around the globe.
Over the past 7 years Giang has gained experience across all areas of the payments value chain, from product to fraud management, reconciliation and joint-marketing activities. She is passionate about making online payments seamless and supporting customers with an emphasis on leveraging innovation.
Giang's diverse and extensive experience in the payments and fraud prevention space has helped Rocket Internet ventures like HelloFresh and Delivery Hero to receive hands-on assistance, tactical recommendations and the functional expertise needed for their global initiatives.