Hotline Nos. Awards: +91 9313034080, Conference: +91 8595350505, Exhibition: +91 8595350525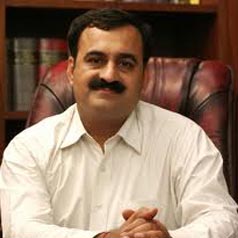 Mr. Pavan DuggalFounder & Chairman of International Commission on Cyber Security Law
Pavan Duggal is the Founder & Chairman of International Commission on Cyber Security Law. Duggal, also the President of Cyberlaws.Net, has been working in pioneering areas of Cyber Law, Cyber Security Law & Mobile Law. While a practicing Advocate, Supreme Court of India, he has made an immense impact with an international reputation as an Expert and Authority on Cyber Law, Cyber Security Law and E-commerce law. He has been acknowledged as one of the top four Cyber Lawyers around the world.

Duggal has recommended the need for coming up with an International Convention on Cyberlaw & Cyber Security. As a thought leader, he has suggested that India requires a new legislation, which is wholly-dedicated to cyber security.

He has been associated with the Ministry Of Communication and Information Technology, GoI on Cyber Law and e-governance legal issues.

Copyright © 2017 Franchise India Holdings Ltd.
Powered by: