Hotline Nos. Awards: +91 9313034080, Conference: +91 8595350505, Exhibition: +91 8595350525
Our Speakers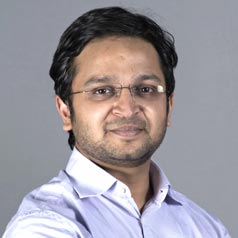 Mr. Nishith RastogiCEO & Founder
Locus
Nishith Rastogi is the Founder and CEO of Locus, a decision-making platform for logistics.

Nishith, a graduate from BITS Pilani, holds a Bachelor's in Electronics and Master's in Economics. He is a published author in the field of experimental physics and has pending patents in Machine Learning. In 2016, Nishith was awarded the TIE Lumis Entrepreneurial Excellence award.

Prior to starting Locus, he was working with Amazon, building algorithms to counter credit card fraud and the science behind the AWS ML product. He is also the co-founder of RideSafe, a women safety initiative that uses cutting edge algorithms to provide a safe commuting experience.

Copyright © 2017 Franchise India Holdings Ltd.
Powered by: