Hotline Nos. Awards: +91 9313034080, Conference: +91 8595350505, Exhibition: +91 8595350525
Our Speakers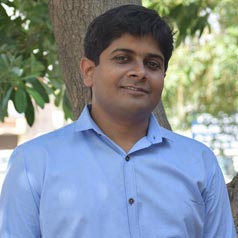 Mr. Arunabh SinhaFounder & CEO
UClean
Arunabh is the Founder and CEO of UClean. UClean has embarked on a journey to becoming India's largest cleaning solutions company, through a franchise network of hyperlocal "live cleaning" laundromats. Bucking the trend, UClean is bullish about its "Offline First, Online Second" growth strategy, which has already seen the brand expand its footprints in the top 6 cities in India in under 6 months.

An IIT Bombay graduate, Arunabh brings forth good amount of experience in the Franchising, Market Entry and Start-up space. In his last gig, he was hired by Venture Capital firm Matrix Partners to build from scratch the North India business for one of their portfolio brands -Treebo Hotels. Prior to that, Arunabh has been instrumental in the India entry of iconic brands including Harley Davidson, Christian Louboutin, Longchamp and Carl's Jr.

Copyright © 2017 Franchise India Holdings Ltd.
Powered by: