Hotline Nos. Awards: +91 9313034080, Conference: +91 8595350505, Exhibition: +91 8595350525
Our Speakers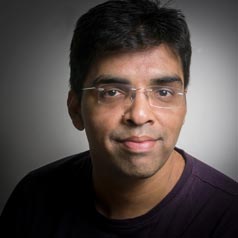 Mr. Anshuman BhargavaDirector & Creative Head
The Blue Leaves Design Group
The Firm is an Interior Design Firm specialising in Creating Aesthetic, Rich, Design-Intensive, One-Of-A-Kind Interiors for Select Corporate, Retail, Entertainment & Hospitality Clients. We've designed Malls, Offices, Multiplexes, Retail Stores, Exhibition Spaces, Show Apartments, Restaurants & Hotels. With over a decade and a half of solid experience, The Firm's also worked with the top global design firms such as YOO, RTKL, RSP, Unick etc. With offices in New Delhi & Mumbai, we're working on numerous pan-Indian projects.

We do the full spectrum of design work -- from Concept Design, Design Development & Working Drawings. This includes Furniture Design, Visual Merchandising & Styling (including fixtures design), Brand Identity & Graphic Design.

Besides being a hardcore interior design aficionado Anshuman's other interests include Photography, Cycling, Cinematography, Fashion & all things design.

Copyright © 2017 Franchise India Holdings Ltd.
Powered by: